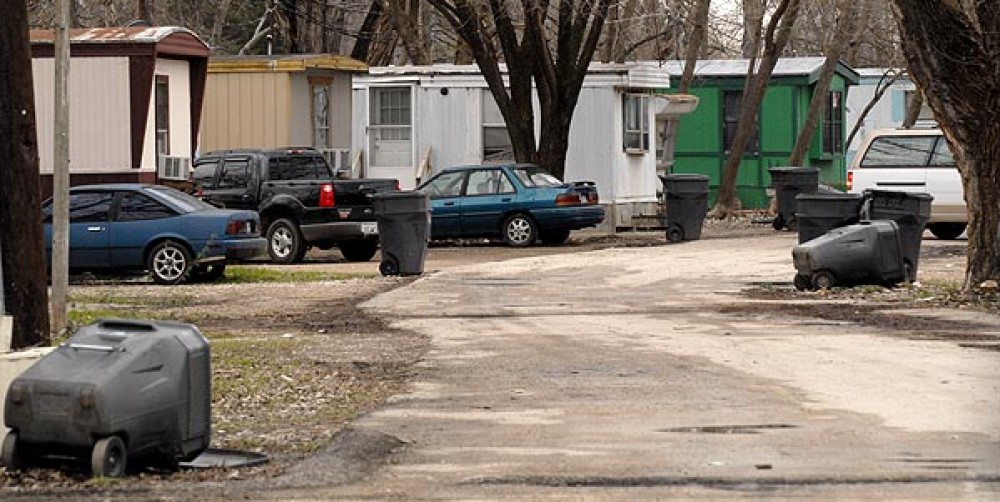 She paints her nails according to magical correspondences,
jeweled-toned extensions of Goddess finger tips.
Her ritual garb consists of the sweat pants without the holes,
the ones that don't camel-toe,
with the silver stitching down the length of the legs for the Moon Lady.
She stands out there, in the sunshine day,
picking out her gemstone collection
from the gravel the trailer park owner dumped 3 days ago.
Granite and quartz, bits of mica and moonstone,
go in her pockets, making the fleece stretch and bulge.
Metaphysical isn't in her vocabulary,
and the concept of a whole store of it is for faraway Asheville,
but she finds her supplies each week at the flea market stall
amongst the vape liquids and rolling papers
and raids the gas station condiment bar for all the rest.
On the hood of the Buick that barely runs
She forms the shape of her ex from canned biscuit dough
Bobble Buddy Christ and the Hula Girl grin from the dashboard.
They give you extra at the food pantry if you got Jesus on your side–
Even if they question the blasphemous example.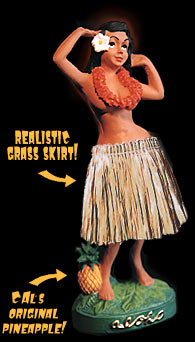 Smudged with kerosene fumes and Misty smoke,
liberally libating from a 40 oz Bud,
She whispers to the poppet,
"Shit me on child support, mother fucker!"
before she feeds it to his new girl friend's dog next door.
On this #GivingTuesday, The Barbed Pentacle would like to suggest that you give to one of the non-profit organizations that we enjoy and support:
COYOTE:  Call Off Your Old Tired Ethics works to reform the laws in the US concerning sex workers so that the laws are more fair, ethical, and promote a safer working environment.
ACLU:  The American Civil Liberties Union works to fight any instance that your civil liberties, as protected by the Constitution of the US and its amendments, are violated.
NORML:  The National Organization for the Reform of Marijuana Laws works to reform the laws in the US concerning marijuana and its derivatives and to completely legalize it.  Over the last decade, this organization has made great progress, but there is still a long way to go.
LLL:  The Lady Liberty League is sponsored by Circle Sanctuary and is dedicated to giving assistance to Pagans and Heathens who are facing Freedom of Religion issues.  LLL will help you when many other organizations will not.
Circle Military Ministries:   Circle Military Ministries is sponsored by Circle Sanctuary and gives religious, legal, and material support to Pagan and Heathen service men and women, veterans, and their families.  All of their services are free of charge, which is why financial and volunteer support is needed.
The Wild Hunt:  The Wild Hunt is the foremost Pagan and Heathen news agency at this time.  They actively work to legitimatize reporting on Nature-based religions as well as curate an accurate and unbiased media network.
Witchvox: Who hasn't found a group via the Witches' Voice?  Although I have to say that I'm a little dismayed that their article standards have been lowered some what in the last couple of years, they are still a networking and learning database that is a cornerstone of our community and should be supported.
Local Food Banks:  Make sure to donate food, money, and other resources to your local food bank whenever you can.  In one of the world's richest countries, nobody should be going hungry, and most of all, nobody deserves to starve.  Starvation is an awful, slow death.  Besides, somebody in your circle probably depends heavily on a food bank/pantry near you.
Paying the Bills, Giveaways, Announcements……
Make sure to mention me, Sparrow Brown, in the subscription comments so that I can get paid!  Make sure to check out my column and articles in the December issue!
The Krampusnacht Party is Dec. 5, 9:30pm EST!  https://www.facebook.com/events/448335095359184/