This post is part of the annual Pagan Values Blogject: https://paganvalues.wordpress.com/
Because of the delicate nature of this post, I'm taking off my shit-kicker boots and putting on my pointe shoes.
I am a Caucasian female who has lived in the South all of my life.  I grew up in a town in South Carolina who granted a parade permit to the Ku Klux Klan every year.  I really thought nothing of them.  When I did think of the KKK, we thought they were sad, funny, and pathetic.  I grew up around people who flew the Confederate battle flag.  Some of them were racists, some of them were not, a few of them were African-American.  When I was a small child, my tree house was built next to a forgotten slave cemetery in the woods.  The graves were sunken and over grown, and the tombstones that remained were plain field rocks.  Nobody really gave it any thought.  Both of my maternal grandmother's grandfathers fought for the Confederacy.  She grew up sitting on their laps listening to them telling stories about their war days.  Neither one personally owned slaves.  At one time her mother's family had own several slaves, but not at the time of the Civil War.  On my paternal grandparents' side, there are ancestors who fought on both sides of the Civil War and who were on both sides of the western Virginia succession debate.  I was living in SC during the 2000 debate about whether or not to remove the Confederate flag from on top of the state house.  I was among those citizens who conceded that perhaps atop the state house may not be appropriate and could offend people, but that at an appropriate memorial on the state house grounds was fine.
Now, there is a push to erase this flag from everyone's memory.
Erasing history is always a dangerous move.  However, judging history in hindsight based on modern values is just as dangerous.  Although I am a states' rights advocate, I'm not going to twirl into that debate regarding the Civil War.  I am, however, going to dance into the debate about the First Amendment, since that's another great love of mine.  It is true that to some people the Confederate battle flag represents hate, hate that they feel towards other people and hate that they feel from other people.  It is true that to some people, the Confederate battle flag simply represents a chapter of America's past.  However, the Confederate battle flag is quickly becoming a symbol of free speech, which is probably not what the opponents of the flag want to have happen.  The problem is that very few people are breathing deeply and trying to find a compromise.  I have read and listened to many people, a majority of which are Pagans, rant and rail against the battle flag.  A great many think it should be banned out right.  That's an extremely unsafe solution.  If you start banning symbols, then before you know it symbols that you love and hold dear could become banned.  How many Christians have wanted pentagrams banned?  What about the swastika?  It's a solar symbol held dear by Hindus, Pagans, and Catholics (St. Brigid's Cross).  You may say, "apples and oranges, Sparrow", but it's really not.  They're all just designs that we as humans have given meaning.  If the energy that's being put into the flag debate was put into solving the inequalities between races and socio-economic classes in America, then things would be much nicer and a lot of the hate speech would disappear.  Some people will always hate.  Some people will never be able to let go of the past.  But things would be better.
Before you proceed, you need to browse this article: https://en.wikipedia.org/wiki/Flags_of_the_Confederate_States_of_America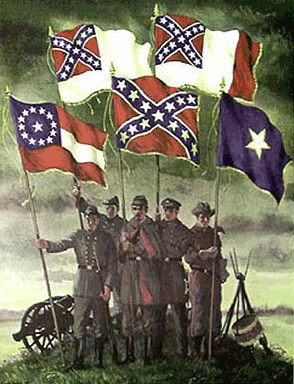 The Confederate battle flag is probably not the most appropriate flag to fly at municipal locations.  However, if it's not appropriate to fly it at a Confederate War Memorial, then where is it appropriate.  And no, you cannot answer, "No where."  There will be no revisionist history here.  Remember, the Nazis were revisionists.  Yes, I know that was a rich statement, but it's true.  When you start banning emblems, you become just like a Nazi.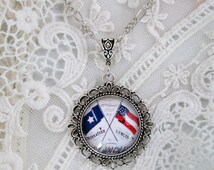 Personally, I think the Bonnie Blue Flag is a good compromise.  There is no way to make everybody happy.  It makes me sad and sick to my stomach that there is no way to make everybody happy in this situation, but there's just not.  And, despite what the media and blowhards would like you to believe, there is really no right or wrong answer here.  The only really wrong answer here is to ignore the First Amendment and to ignore both sides of this issue.  Pagans, you should be worried about this.  It's a slippery slope.  You ban one thing and there's a precedent set to ban all kinds of things.  Look at France with the head veil.
The Bonnie Blue Flag can still be seen in many of the state flags today.  It stands for being brave and taking a stand.  It stands for breaking away from the pack and doing something different.  It stands for saying, "Fuck you!" to the governing body that is oppressing you.  It stands for rebellion against the status quo in hopes of a more free future society.  The best compromise is flying the Bonnie Blue Flag.  A great number of the Confederacy's ideologies can be argued to be completely morally wrong, but the members of the secessionists' convention took at stand for what they believed in.  Slavery is always wrong and shouldn't be glorified, but using your energy to battle for long dead slaves when presently living slaves desperately need your help is also wrong and a huge waste.  Pagans don't have sins, but there are certain expectations that our deities charge us with.  One of those is being good stewards of our time, talents, energies, and emotions.  If you want to stop buying something, stop buying foreign tuna.  Do you know how many Thai men and boys and other foreign nationals die aboard fishing slave ships?  You think I'm kidding, but look it up.
The thing to remember when looking back at America's history of slavery is that no nationality or religion at that time was innocent.  Some Caucasians owned slaves.  Some free African-Americans owned slaves. Some Jews owned slaves.  Some Native Americans owned Native American and African slaves.  In Africa, Arab Muslims owned and traded in slaves.  African Muslims owned and traded in slaves.  African Pagans owned and traded in slaves.  Nobody's innocent so nobody should be casting stones, burning flags, or pointing fingers.  Everybody's ancestors are guilty to one degree or another.  Compromise is what needs to occur. Fly the Bonnie Blue Flag and the American Flag if you feel compelled to fly flags.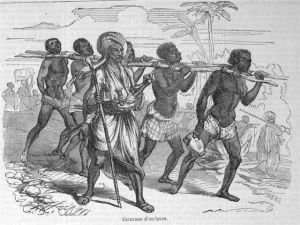 Don't forget to give thanks to Lady Liberty this Independence Day for allowing the US to have the freedom to debate issues like the Confederate Battle Flag.  Also remember to give proper thanks for her help in the SCOUS decision about gay marriage.
Paying the bills, announcements, giveaways!