"So here's my question to all you pagans. What does a goddess look like? Does a goddess have porn star tits, of back breaking proportions and gravity defying magic? Or does a goddess look like a real woman?" – "Goddess Breasts"
"The moral of the research at this stage seem to be, if you want to be in a natural state, you need to be in a natural state. The more artificial your habitat is, the more you will suffer if you don't protect breasts and feet from the consequences…..The more you can match your shoes to the needs of your breasts, the better this is going to work, though."–"Bare breasts, bare feet"
"I realise that I have been socialised to consider the unfettered breast a sign of loose sexual morals and availability. The idea that, anyone realising I had no bra would conclude that I am a slut and open to any and all sexual advances, was not a comfortable one. I have yet to go out in public without a bra, and this is a big part of why. I simply do not want the assumptions that could go with it."
–"The Unfettered Breast" Nimue Brown
from  Druid Life https://druidlife.wordpress.com/2012/
"I don't remember just when it was that I stumbled upon the fact that began to unravel the puzzle, the fact that the permanent human female breast is not a biological necessity, is in fact an anomaly. In every other primate species, the females develop breasts while nursing, then become flatchested again afterward. So here an anthropological concept applies: a human trait that is not dictated by biology has been created or shaped by cultural forces. In other words, the permanent female breast is the result of learned behavior and serves a social purpose. What could that be? Puzzling over that, I was finally jolted by what by hindsight should have been obvious: when a human male observes a human female from a distance, the first fact he can observe about her is whether she has developed breasts. If she has, then she is old enough to have sexual intercourse. The permanent breast is a signal, a communication of information essential for human survival. Evolutionary pressure created it."
"Why are men so interested in women's breasts?" By Aiden Kelly
http://www.patheos.com/blogs/aidankelly/2014/02/why-are-men-so-interested-in-womens-breasts/
Nobody online seems to know exactly who started #NoBraDay.  Supposedly it was started to promote breast cancer awareness, but I agree with the critics on this one: it's not doing much to further the cause.  Having pictures of male and female celebrities getting mammograms plastered all over the place would do more good.  How about #freemammogramday?  I think the people who started #NoBraDay really started it because they wanted to go without undergarments, but they were too afraid to try to launch that campaign on their own, so they attached themselves to the breast cancer awareness cause, just like everyone else in the world.  Breast Cancer Awareness is big business.
I celebrate #NoBraDay because most of the time, especially at home, I don't wear a bra.  I was raised by crazed dirty hippies, so bras weren't really a priority unless you were going out into polite society.  Sometimes I do wear a bra or a corset (I have a thing for pretty lingerie), but a lot of the time I just go with nothing–bra or panties.  It's nice to feel free sometimes.  I see it more as a First Amendment/Free Speech issue.  Society shouldn't tell you how to dress.  "And ye shall be free from slavery," says the "Charge of the Goddess".  If, as Pagans, we take this to be true, then we are free to wear what undergarments (or not) as we choose.
Dumuzi sang:

   

     "O Lady, your breast is your field.
Inanna, your breast is your field.
Your broad field pours out the plants.
Your broad field pours out grain.
Water flows from on high for your servant.
Bread flows from on high for your servant.
Pour it out for me, Inanna.
I will drink all you offer."
–The Courtship of Inanna and  Dumuzi  http://jewishchristianlit.com/Texts/ANEmrg/Inanna&Dumuzi.html
The Goddess (whatever name you call her) has breasts and nipples.  Some gods have heavy swinging breasts too.  Female and male humans both have breasts and nipples.  Those are simple statements.  But in Western society, as Pagans in Western society, we have become afraid of female breasts and nipples.  This stems from a deep-rooted patriarchy that is inherently afraid of anything that may elicit a sexual response.  Humans can't control what causes sexual arousal in themselves, and this lack of control can be scary and is some times embarrassing.  So, we do our best to cover those things up.  However, I, like many people, can get aroused at seeing a man without his shirt on.  This man can walk around legally without his shirt on, but I, as a woman, cannot.  Double standard.
The Goddess, in her many infinite forms, is often depicted with either youthful pert breasts, ripe for the suckling, or large pendulous breasts, ready to smack you in the face.  Conversely, the God, in his many infinite forms, is often depicted with a magnificent bare chest.
These representations of Deity are as it should be.  However, "The Charge of the Goddess" also says, "as a sign that ye be really free, ye shall be naked in your rites."  A lot of Pagan groups take this and run with it, holding skyclad rituals that make many families cringe.  This is unfortunate.  While no one should be made to feel uncomfortable in ritual,  and all parents have the right to raise their children as they see fit, always holding clothed rituals does seem to go against the grain of the one piece of liturgy that most Wiccan groups revere some version of.  Some of these groups, though, have edited out the part about holding naked rites, perhaps in an effort to seem legitimate among the sea of naked worshipers.  Holding topless rites is a perfect compromise.  While many parents, understandably, are not comfortable with full nudity around their children (and the law in most areas is firmly against it for obvious reasons), some parents, surprisingly, would probably be comfortable with a top-optional ritual, especially if the laws in their area supported topless women.  Despite the religious sexual overtones that imbue Wicca, most groups enact Hieros Gamos via a chalice and an athame.  Therefore, the topless men and women are not partially dressed to purposely invoke sexual feelings within the group.  That's one of the caveats that is attached to many pro-topless laws.
As the year progresses towards Yule, I'll be interviewing Pagan leaders and state legislators in my state of North Carolina about their views on women going topless, North Carolina's topless laws, and the possibility and implications of top-optional rituals.
I enjoy feeling the sunshine on my naked skin and the wind whispering my skin to goosebumps.  There's nothing like lounging by the water in summer with nothing on.  If you've not experienced outdoor nudity yet, please do so, at least once, during the next year.  Once you experience it, you'll never want to frolic outdoors fully clothed again.
Listen to my podcast episode where I discuss legal toplessness for women while topless!  http://bit.ly/1GexPG1
Help us pay the bills by visiting our sponsors and affiliates!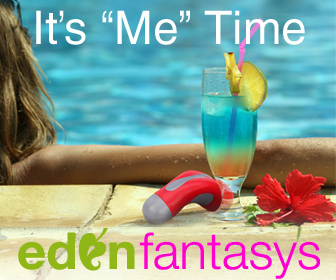 onmouseover="this.src='http://NaturalMagickShop.com/banners/250×250-wand-roll.gif'"
onmouseout ="this.src='http://NaturalMagickShop.com/banners/250×250-wand.gif'">