It's that time again!  It's June, which means that it's time for the Pagan Values Blogject!  This year I'll be posting two posts that both deal with interacting with people other than yourself.  To see other PVB posts from me and other people for 2015 and previous years, check out: https://paganvalues.wordpress.com/
Very few people these days, Pagans and non-Pagans, seem to understand what a social network really is.  It is not a place to post all kinds of crap about yourself and then expect no one to see it and share,  nor is it a place to post all kinds of stuff about yourself and then to become depressed because nobody comments on your post.  A social network is a place where you are suppose to connect with people in a social manner, for whatever purpose that may be: personal, business, or religious.  That means that you need to use some common sense, good manners, and put your best fucking face on.  That means that you should expect to get friend invites from people you don't know who think you might be neat to get to know based solely on the tiny bit about yourself that you've put in your profile.  Don't be a dick about it.  If you don't want to friend the person, just hit decline.  Don't send them rude messages demanding to know why you sent them a friend request.  And the sites that make you message a person before you send them a friend request (um, like Fet Life) are ludicrous.  It's a social network site.  You're there to make friends with people you don't know.  By sending a friend request you are asking that person to be your friend.  It's tedious and redundant to have to send a message and then send a request.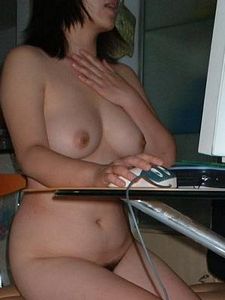 People judge you on your posts.  If you rant all the time, you're going to appear to never be happy.  If you talk shit all the time, people are going to think you're never happy.  Social media sites are not suppose to be used as group therapy.  That's why you go to the health department and get hooked up with a group that meets once a week in a church basement or community center.  If you use social media sites as group therapy, you come off as crazy.  If you find that you've used social media in any of the ways mentioned above in this paragraph, then you need a blog.
Pagans, if you join groups on social media sites that cater to Pagans, people will know you're Pagan.  If you post Pagan things on your social media accounts, people who you may not want to know that you're Pagan will soon find out that you're Pagan.  Therefore, don't whine and complain when you're suddenly kicked out of the broom closet.  You are the one who put that information on the Internet for everyone to see, despite what you think you're privacy settings are set to.  Everybody, especially the government, can find it all out because you put it on social networking sites.
If somebody does something with your information that you don't like, don't confront that person in public, especially at first.  Use some common sense and manners and private message the person.  Calling somebody out in public is only going to make the situation worse.  You may think you're a badass, but chances are the person you just called out is a bigger badass.  And if they're Pagan, they may work more in the gray areas of magic than you do.  Be nice and private message.  The reality of the situation is that for the most part, you rarely really know the people that you're connected to on a social network site, but I would bet good money that it's very easy to track down your physical location from your social network account.  Don't piss people off needlessly.  It could backfire in ways you've never imagined.  Also, don't be stupid enough to make threats online.  I see people getting mad over stupid things and doing this all the time.  If you make a threat online, then it's a public threat which can be used against you in a court of law.
And finally, don't be offended when people share things from your social networking account without asking.  If you don't want it shared, don't fucking post it.
Most of what I've said here is common sense, but nobody, especially the average Pagan, seems to have any common sense or manners anymore.
I guess they were too busy meditating when their parents and teachers tried to teach them how to be polite to other people.
Paying the bills: