I have to say, I am so excited about this post.  Dark Lightning is a wonderful Top and kinky ritual tool maker that lives in California.  I got so incredibly wet when I was adding his pictures to this post.  My clit and nips are still hard!  All the tools in this post were made by Dark Lightning, except for the spoon. The spoon was made by one of our lovely sponsors, Mystic Artisans. You can find Dark Lightning on FetLife at https://fetlife.com/users/181558.  Not on Fetlife, but you'd like to send Dark Lightning an email or ask him questions?  You can contact him at Dark.Lighning13@ymail.com. 
Have you ever wanted to lift your BDSM play toys into magical and ritualistic tools, but were unsure where to start?
Intention can change a common toy into a powerful tool.
What I refer to here is about raising BDSM play into the ritual magic realm. Transmuting pain into an energy source and seeing your sub as a magical partner in ritual will take your BDSM play to new heights. No sense wasting good energy.
It begins with converting toys into ritual tools. This can be anything from a sophisticated electrotism sex toy, leather floggers, canes or something as simple as clothes pins, needles or scented oil. The difference is the intent and whether the toy has been consecrated for magical work. But of all the tools/toys in Kink Magick, the most precious and valuable is what BDSM play calls the submissive or slave. In my own practice, I found the word submissive did not have the meaning I felt it should. A partner relationship is far more powerful and magical than master/slave. And so I choose to use the word famulus instead. This a Latin term referring to a magician or sorcerer's assistant.
With my sub now lifted to a sorcerer's assistant, the play becomes a sacro-magical ritual, so complete and intimate that it is like music from a master saxophonist, where the instrument, player and music become one and the same quintessential being. Magically speaking, they are now a canvas for sigils and ritual markings, a tool for receiving and releasing energy and, most critically, an active living partner in the work. The sub becomes more than an object to receive pain, lifted from something done, to a partner in which magic is being done WITH, which ignites the enchantment.
You may already have many toys which could become magical tools, or perhaps you would like to create one from scratch or get a new one specifically for Kink Magick. For example, The Barbed Pentacle had a contest sometime back on decorating a simple wooden spoon and creating a beautiful BDSM play toy.
So why not take this a step further, and follow a similar creative process with the intent of not just making a play toy, but creating and consecrating it as a personal Kink Magick Tool. This can be done with any BDSM toy, (premade or personally created), transforming it from a mundane object into a magical instrument, strategic for deep magical workings.
So let's walk through some steps.
Begin by deciding what purpose your tool will serve: Is it to be the bringer of the element fire, or perhaps a channel and guide for another energy you would like to generate? This is for you to choose.
You can get creative modifying an existing toy or start from scratch and make it completely yourself. This will require either raw materials or a ready-made gizmo or contrivance that can be shaped to your desire. You can look at local or online adult toy stores for something ready to go or, like the spoon transformed in the Barbed Pentacle contest, many things can be found in hardware stores, kitchen sections of department stores and of course discount and thrift shops.
For the creative mind, many common, mundane items will be seen as implements for twisted pleasures and magical energy workings. Once you find one that sings with potential, you can begin the process of morphing and consecrating it for your ritual use. It is up to your own creative interests and skills as to how you accomplish this. Perhaps in a later article I will go into a detailed how-to.
Next, create your pre-tool once you have the materials and time you need for tool creation. You noticed I used the term pre-tool because until the final step, it is not yet a Kink Magick tool. So create away.
After you put the final touches on it, you can consecrate your soon-to-be tool for its magical work. This can be via an elaborate dedication ritual or a simple statement as you place it aside for ritual use. At this point, it is a Kink Magick tool for ritual use only. This is an important step, since as you use the tool in ritual, it will become charged with the energy of the intent. For example, you wouldn't use a tool consecrated for air if you are invoking water energy. These private ritual tools would not be something you would take to a local dungeon for causal play.
Next, it is good practice to plan and implement your first ritual use. Developing a personal connection with the new tool in advance is recommended. Feeling what it was created to do and how it is to be used solidifies the link. You can use the senses to increase the intimacy. You can meditate for connection. Feel free to use whatever process works best for you. The tool is personal and yours to empower and energize as you choose.
Now your tool is ready for ritual workings. Rituals can have many different types of intentions: otherworld Journeys, charging sigils or talismans, manifesting wants, needs or desires, rites of passage, mystical guidance and more. Kink Magick can also be used for developing more awareness and consciousness; for living a more liberated dance in the world rather than trudging through it. One of the things that will quickly snuff the life out of a magical working and the moment is losing one's conscious presence and awareness during a ritual, so increasing these attributes for BDSM use is wise. Being aware of energy is also important for successful work. It is not like driving a car with your autopilot on while your mind and thoughts wander into who knows where. It is about focus, discipline and intent. These can be gifts for growth. Ritual experiences can offer unintended teachings and learnings. Yes, the Universe will even use BDSM to teach the top.
Basic skills and techniques in Kink Magick and the use of tools can be taught in workshops, but these are only pointers, opinions and starting points if you wish to really learn the craft. The real expertise and mastery comes from personal experience, both success and failures. Like anything we learn and do there, should be a constant effort to experiment, assess and seek triumph.
Let's pay some bills……
Mystic Artisans–Pyrogaphy Extraordinaires 
Place your Yule orders today!  https://www.facebook.com/mysticartisansfanpage?fref=ts
 (Not Twitter.  It's Instagram)
Subscribe to our mailing list
 Make sure to find us on Social Media!  http://barbedpentacle.com/tangled/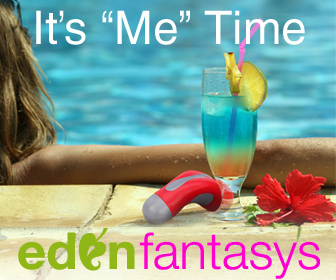 onmouseover="this.src='http://NaturalMagickShop.com/banners/250×250-wand-roll.gif'"
onmouseout ="this.src='http://NaturalMagickShop.com/banners/250×250-wand.gif'">