Finances and sex have always gone together.  The world's oldest occupation?  The Lords and Ladies of Finances and Prospertity greatly enjoy sex.  Think Wall St. of the 1980′s.  And they want sex through YOU, not you through your partner.  And not just you with your hands.
 They want you through an insertable.  This is because there are deities of finance and prosperity that identify with a variety of sexual orientations, and they want you to share in those sensations to facilitate worship and connection.  They want you to be their sacred whore.
One of the horniest of the Deities of Wall Street is Lord Ganesha. 
I first came into sexual contact with him a few months back when I had enjoyed some Indica that Ganesha would approve of.  I had just gotten the Nirvana 3-way, 3-speed vibrator,  
 and decided to try it out. (Hear me use it: http://bit.ly/1hmnZXk)  It was wonderful!  Ganesha stampeded through me and gored me at full force.
  All the kinky little kid feelings that I had had growing up and seeing Dumbo's mother spanking a spoiled kid with her trunk came flooding back, and hard moral thoughts of deity-driven bestiality poked me incessantly at three different speeds with KY hot sauce and some cunt intensifier cream.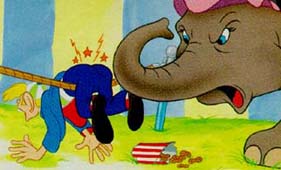 I was in that awesome "Wah-wah" universe that pulses with color and atmospheric sensations, like a mental water bed.
   He came to me hot and heavy, in the same aqua blue color as my vibrator.  He fucked my cunt with his trunk first, ramming and tickling.  Then my Lord turned his head so that his trunk was still inside of me, but now one tusk was pressed against my clit and the other one was sliding in and out of my ass.
  Did you know that an elephant's trunk can move both side to side and back and forth at the same time?  It is absolutely orgasmic, with Lord Ganesha's hands squeezing and grabbing, caressing and smacking, pinching and tickling.
 Lord Ganesha says that all the Prosperity deities have agreed that in sexual worship of them that all the orifices should be busy praising and worshiping them.  The first set of lips to call their praises, the second and third set of lips to quiver in response.  If this causes you shame because that type of stimulation is new and frightening, then know that they see that shame as humility, since all prosperity petitioners, especially the most successful and confident, should remember that the blessings come at the grace and leisure of the Lords and Ladies in charge, not just by luck, birthright, or work.
Lord Ganesha removes and insures obstacles.  Hermes  Agoraios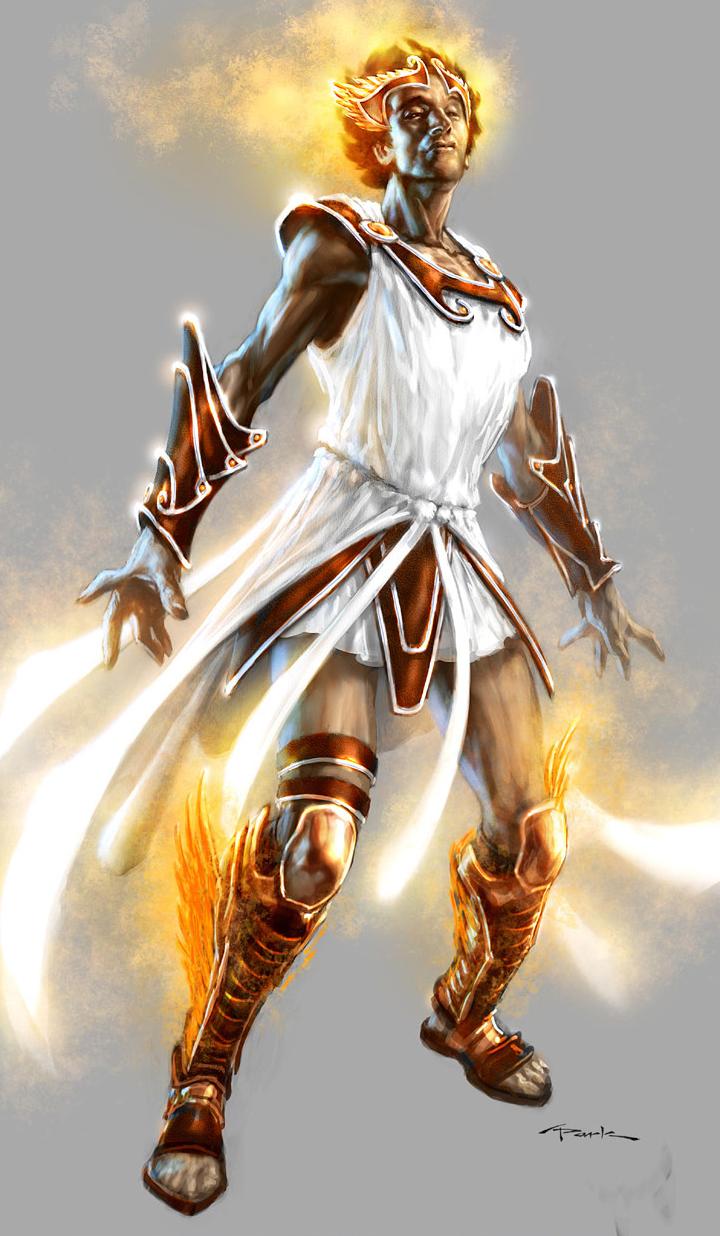 sets up the market place in your favor. Lady Luck and Lord Gamble make sure that the Fates have been bribed.  Frau Perchta makes sure that you're going to work hard enough to deserve this prosperity or she'll slit your belly and make you shit for days.  Athena makes sure that your industriousness and knowledge of industry standards are up to date.
 Lord and Lady Gold, Silver, Platinum, all the Commodities, Dollar, Euro, Pound, Peso, and Yin makes sure that your currency is multiplied and not depleted. St. Expeditus helps things to happen in a timely fashion.  Lord Pluto, of course, bankrolls it all.  And don't forget your personal posse that works as your personal mob soldiers.
Like all mobsters, all these deities really care about is money, sex, and success.  You be their whore, they're bankroll your project; you give them the loot, and they give you back a percent.  They expect respect, obedience, and good-will sacrifices as good public relations strategy.
Thursday Financial/Business Prosperity Ritual
Relax with an intoxicant of your choice.  If you can't drink like a Russian (metaphorically or literally) then you have no business sitting at the table. Select some prosperity incense or herbs to burn in a heat-proof chamber pot, piss pot, or slop jar.  This is because you always want to have at least a pot to use as a toilet. Then recline on your spread out Hell money that you will offer later as an offering. As you become very relaxed, select one or more sex toys that will penetrate the orifice(s) that are below your belly button.  If you have a penis, a pocket pussy is appreciated as well.  Relax and think about the Deities of Financial and Business Prosperity as you begin to masturbate for their enjoyment and pleasure.  If some of it is a little painful at first, remember, some lovers are rough.  Fill your mouth with a large lollipop (any flavor) that you have previously run under water until sticky and then rolled in unground salt.
 These
Deities love sweet and salty treats and want your mouth to be filled with the dueling but complementary tastes.  Call out to them, envision what you Need and what you would like. Remember to show Them how you will randomly sacrifice to them for the benefit of mankind by showing them charities and alms that you will support and giveaway.  Chant their names until one deity appears behind your eyes and takes over the show.  Then increase your chanting of your needs and wants to the rhythm of your coming orgasm.  The closer to coming that you are, the more plaintive your pleading cries should be.  It's not unusual for multiple deities to come to you during this ritual.  Prepare to be a train whore.  When you can no longer orgasm and your lollipop is gone, drink some water and eat a sweet and salty treat while you burn Hell money or fake play money in your piss pot.  If things are urgent or desperate, then you should burn a small amount of legal tender to show why your request should be put before the requests of others.
  Later, when you're out and about, make sure to leave a salty and a sweet treat at an ATM machine or bank for somebody who is down on their luck.
 When the deities deal with your case, make sure to thank them and to fulfill your charity and alms promises as quickly as possible.  They appreciate weekly, preferably Thursday, worship and protection payments.  Kiss the ring, bitch!
Today's ritual wasn't quite as intense as the first time, but it was still beyond satisfying.  I used my Ganesha vibrator, introduced new anal beads (I slipped the retrieval loop over the clitoral stimulation vibe to vibrate the beads), and then ended by using a new anal plug with the main part of the vibrator nestled behind it and my perineum.  Lord Ganesha enjoyed me first and then Athena took her turn.  She enjoyed my anal stimulation like she a had penis of her own.  Perhaps she does.