For the Yule half of this story: http://barbedpentacle.com/2013/12/ancient-dance/
For more on the Ivy Girl: http://barbedpentacle.com/2012/06/the-holly-boy-tied-up-the-ivy-girl-or-maybe-its-the-other-way-around-happy-litha/
 She looked at herself in the reflection of the bathing pool. She was filthy, thin, and her hair beraggled. Two days ago she had found a sparrow trying to make a nest in her hair; it was so horrible. She scrunched her eyes tightly to hide her tears as her Tendrils tried to gently tease out the knots. They were good girls, she knew, and they always tried to be gentle, but she was very tender-headed, and no matter how hard they tried, she always cried when they brushed her hair. Every day before the Oak King sent her into the fields, the Tendrils would braid her hair into simple peasant plaits and cover it with a poofy linen cap that her sunhat fit over, but every evening when she took the cap off, her hair would be unplaited and full of knots, tangles, and brush—and sometimes critters. Every Oak season was the same, and she never understood how it happened. It was just part of the magic of the cycle.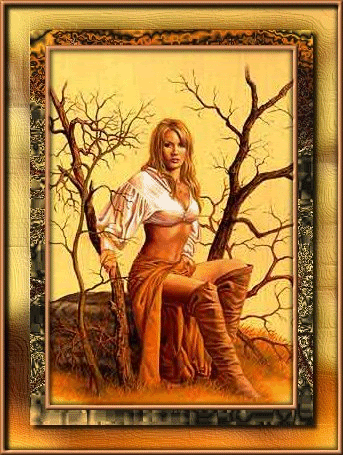 She let her mind drift to the coming opulence of the Holly King, that is if things worked the way they always did. Although without fail the brothers met twice a year to kill each other, the Ivy Queen always worried that this may be the year when things didn't go as they were ordained, that her Holly King wouldn't come back and that she would be stuck in an endless summer of hard work forever. She was tired of sweating. She shouldn't work in the fields like a peasant. She was a Queen! She shouldn't be tanned like the Oak King.
Her skin should be white to better show the lusciousness of her cool ivy leaves. She missed her castle where she could cavort and frolic with her Tendrils without the interference of the ever present Oak. His low growl of "Back to work" never left her ears, nor the exciting chill of dread that sprouted in her heart when he would touch the buckle of his belt or when he would glance between her and the whip hanging from the wall. The Tendrils washed her with whisper light touches over her thin, hard body. They drew the rag up between her small breasts and over her protruding collarbone. The Queen longed for her curves that had to be contained in an endless line of beautiful corsets. All in due time, she thought, all in very short due time.
She thought back to the Oak King touching his belt buckle and shivered.
He rarely punished her in that matter. The Tendrils started washing her thighs, and she opened them wider. One of her girls started to gently rub the tiny nub that always brought her so much pleasure. Instead of beatings, the Oak King was fond of the saying, "No work, no food." He used hunger to motivate the people to do his bidding. Everybody worked hard, but he worked people so hard that their caloric earnings couldn't keep up with their caloric spending. "Mmmmm", she sighed as the Tendril rubbed a little faster and harder.
Everything wasn't horrible with the Oak King. He did enjoy his pleasures, although they were of the more rustic variety. And she enjoyed sharing his pleasures, when he allowed. Often though, he would take a Tendril out with him into the wild wood, and either make her experience his touches vicariously through her girl's retelling or be made to watch while she was imprisoned in a hollow oak tree.
She hated the tree most of all, since the hollow was only barely big enough for her to stand in and her arms were pinned to her side, not allowing her to masturbate in any way. There were times, however, when he touched her and melted her natural resistance to his authority. Once, during a terrible spring storm, the Oak King had spirited her away into the wind and lighting, pushing her back against a broad strong oak tree, pinning her hands above her head, and fucking her roughly while the rain and hail pelted them, leaving bruises on her slowly tanning skin. The Queen knew that she still had the scars where the tree's bark had torn into her back, leaving the Oak King's mark upon her skin.
At Beltane, when all the young men came to treat a Tendril for the night, the Oak King, just like a young swain, built her a cool, soft leafy bower for their sacred coupling. As gently as a nervous groom, he shyly took her with his perfect priapic wand, taking almost all night for her being to burst into a frenzy of fireflies and stars.
That was her sweetest memory of him. She fancied that that night was the sweet meat beneath his hard shell, but she was allowed to taste it so rarely, she wasn't entirely convinced. "Ohhhhh," she gasped, remembering his rod moving back and forth slowly inside of her,his rough tip rubbing her most sensitive spots. One of the Tendrils slipped a small wet fist into the Queen's vagina and started to flex her hand.
Then, most recently, there had been their coupling in the field of partially ripe wheat. He had ordered her Tendrils to strip her of the simple brown shift that she was allowed to wear during the Oak King's reign. Then he had blindfolded her and led her forward with a strong hand around her wrist. As she stumbled behind him, her skin was burned by the unrelenting sun, her nostrils were assaulted by the smells of grain, grass, and humid earth, and her ears rang with the drone of millions of insects. The wheat, about waist high, had switched and cut her thighs, leaving hundreds of little scratches. It had even tickled further up, sometimes even dipping between her nether lips. By the time the Oak King brought her to a halt in the middle of the field and removed her blindfold, her pussy was dripping, further irritating the tender flesh of her thighs, and she was covered in a heavy sheen of sweat. Through the memory the Queen was aware that her Tendril's hand was moving even faster. She moaned louder with pleasure, knowing that she was close to coming.
The Oak King had invited her to lay down amongst the wheat, the dust and dirt of the field turning to mud against her sweaty skin. He took a length of wheat and teased her abused thighs with it, tickling her, working his way over her sunken tummy and breasts. He tickled and rubbed her nipples with the wheat kernels until they started to bleed. Then he took the wheat head and caressed further back from her vagina, moving her wetness back to lubricate her ass.
With out much thought she had lifted her hips and opened up as much as possible to him on her own. He teased her tight hole with the acorn head of his penis, being more patient than was his wont, slowly rubbing her in tight circles, coaching her body to slowly open up and swallow him. His entrance had made her stiffen and cry out in pain, but his slow persistence soon convinced her body to relax. The Ivy Queen remembered that she had lost herself in the blinding blue of the sky until it all started to feel good. The Oak King had been very attentive to her that day. He took his time and went as slow as she needed him to go, only starting to pump her dirt coated ass harder when she pulled him fully on top of her, wrapping her legs around him to pull him tighter. She remembered how the wheat tickling her soles had pushed her over the edge.
"Oh!" the Queen gasped and clamped down on the attending Tendril's hand. Ivy Queen started to giggle, allowing herself to climax. The harder she came the louder she laughed. Then a loud knock on the door shattered the moment.
Her summons had arrived. The Oak King was ready for her, for what may be their final mating of the season. The old fear returned. What if this time, the Oak King prevailed for another six months? What then? She didn't think she could bear any more of the Oak King's austerity. Besides, she longed for her own castle. The Holly King allowed to her to come and go as she pleased with her Tendrils. The Oak King never let her go beyond the fields unless he was with her. The Holly King always invited her to share his plush bed. The Oak King insisted that she maintain a pallet on the floor in a dark corner of his chamber. The Holly King was robust and dark yet endlessly mirthful. The Oak King shone like the sun, tall and sturdy like his tree, but he rarely laughed, and then usually at her expense.
The Tendrils smoothed her wet hair down her delicate back. They had dressed her in a simple green tunic that swept the floor and opened fully down the front. As she followed the King's servant to his chamber, the Oak Knights caught sight of her apple tits and ripe peach. The Queen was conscious of their stares, and despite her blush, she held her head high and glided on. The Oak King was standing before a wide window, gazing out into the courtyard bathed in the late morning sunshine. It was already hot. The spring breezes had ceased several weeks ago, and now it was swealtering. The King stood with his back to her, straight and tall. She always wondered what the brothers thought about in the final hour before the fight. Neither one ever appeared to be nervous or even the least bit concerned. She was the only one who ever seemed nervous. Each brother bore his fate with an unfathomable faith that the cycle would be never ending, that nothing would go wrong.
The Ivy Queen took a deep breath and shrugged her robe off, leaving it a green puddle on the floor. The Oak King turned at the soft thud of the fabric. A greedy, slightly malicious smile twitched on his lips. He took her ALL in fully. It wasn't often that he saw her freshly scrubbed. He kept her too busy at her chores. She was finally the way he liked her best. She was whispy, yet the delicate muscles that rippled under her bronze skin belied the physical strength she had slowly built up during the growing season. Her hair hung down straight and brown, with blond and red highlights bleached in from working in the sun. Her attitude was tempered too. At the beginning of winter she was always full of disrespectful quips and constantly challenged every order and request. But by the beginning of summer, the Ivy Queen's attitude was as pliable and agreeable as an ivy vine. Every year he was tempted to keep her naked once the weather grew warmer so that he could see the changes in her body more easily, but he had yet to command it. Perhaps this spring….
"Please lay on the bed, my Lord, and allow me to pleasure you one last time." The Ivy Queen requested quietly meeting her lord's gaze. He cocked his head at her, wondering where this was going to lead. It wasn't like her to be willing to give pleasure. The Ivy Queen was a very selfish lover and felt that people giving HER pleasure was a tribute always due her. She met his gaze full on and pointed at the bed. "Please, my lord."
As requested, he laid down, stretching his full length out. The moment he had sense her in his room, he had become aroused. This was the epitome of everything they had worked on for his half of the cycle. He felt confidant that he could turn the world over to his brother for six months and that due to his hard work and staying after the populace to also work hard, that civilization would still be here at mid-winter when it was time to for him to take control again. The Ivy Queen pounced on him, untying his trousers and releasing his semi-erect penis.
She bent her head and finally started to show him the respect that he felt he deserved. At first she lapped at his bobbing member like a kitten, paying special attention to the vein underneath. Each lap made him harder and harder. Then she opened her rose petal lips wide and pulled his cock into her mouth with a suction that took his breath away. She had never deigned to pleasure him in this manner. Her skill shocked him. It felt as if his penis were encased in vines, each one hugging and releasing at a different pace. He got lost in the sensation and felt that he was close, very close to spilling forth in her mouth when he felt something cold and sharp against his throat.
The Oak King's body became still and rigid. The Queen slipped him out of her mouth and gave him a wicked smile. She pushed the small knife into his neck a little more, and a small bright stream of blood started to trickle down his neck. The moment was suspended in time and space, the Fates spinning and weaving furiously to get the cycle back on track. Finally, the spell was broken, the proper weft repaired in the fabric of time. "You seem surprised, my Lord. You shouldn't be. Every year I'm always worried that something won't go right, that the One I look forward to best won't come back." She slowly drew the grafting knife along his neck, leaving a thin but shallow line of crimson.
The thought of the Ivy Queen, that insolent and ungrateful bitch, plotting to slay him in his own bed jolted him out of his shock at the turn of events. He wrapped his long, strong legs around her tiny body and flipped the Queen in a wrestling move. She screamed and stabbed his shoulder, leaving the knife in his flesh. He had her pinned to the bed spread eagle, keeping her in place with his bleeding body. He roared, "How dare you! How dare you! After every thing I've provided for you? How dare you try to interfere? And favorites? How dare you even think to choose! My brother and I are different but equal. We are both necessary to the cycle. And you, dearest bitch, are the fulcrum that keeps it all balanced. You worry about things not turning out the way they should each turn of the wheel? If they don't turn out correctly, you and your choosing favorites will be to blame! Nothing that I've done!" His eyes burned into her as hotly as the noon sun did outside the window. The look truly scared the Queen. The King turned his head from her and bellowed, "Bring the brambles and the nuts!" Within an instance the room was filled with several Oak soldiers, one carrying a sack full of something and the other ones bearing yards and yards of thorny brambles.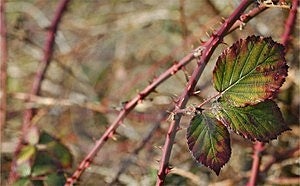 "What, what are you going to do?" she whispered, swallowing hard. This was not going well at all.
"Hold her." The King commanded the soldier holding the bag. He did as commanded, replacing the Oak's body with his own. The Ivy Queen closed her eyes. The fact that a commoner was on top of her at the King's bidding was too much for her to bear. She could feel the King's strong, hard hands grabbing her wrists and pulling them over her head. Around each one he tightly wrapped the bramble vines, their barbed thorns grabbing and biting into her flesh. She felt something cold and sticky being laid on her throat. The Queen realized that it was the knife she had left in Oak's shoulder. She tossed her head until it slide off of her.
"Quit!" The Oak King growled. "You will be still and take what's coming to you. And you'll figure out a way in your twisted, viney brain to enjoy it so that the balance is restored. No more favorites!" As commanded she stopped. He pulled first one and then the other ankle tight with the bramble vines, spreading her as wide as her limbs would allow. The soldier climbed off of her and gave her a pitying look as he and the others left the room.
The Oak King was still hard. In fact he was harder now after their tussle than he had been when he was at the point of climaxing a few minutes earlier. He stripped off his clothes and straddled the Queen's neck, smacking her enchanted face with the one and powerful Priapic wand. She started to sob. She was so tired, so afraid, so sure that this was going to finally be the end, so turned on that this was finally going to be the end. Finally something different was going to happen in the cycle. Her tears pushed the King back to almost climaxing. With firm, sure strokes he rubbed his rod and exploded all of the Queen's face. She gasped in shock and embarrassment. Her eyes streamed more tears as the semen burned her eyes. Without meaning to she inhaled it up her nose started sputtering and sneezing in an effort to breathe.
The Oak King waited for the Queen to compose herself. He knelt between her legs and picked up the bag and poured acorns all over her. She shuddered, not sure she could bear where this may be headed. The King smiled at her glistening sex. At least her body made an effort to obey him even if her heart didn't. Slowly and methodically he dipped an acorn into her juices and then pushed it past the tightly crimped petals of her hidden rosebud with a pop.
"Oh!" the Queen exclaimed. She struggled to scoot away from the King and his wicked acorns, but the brambles only dug deeper into her skin. Finally she gave up and lay still while the King inserted one after another, each time dipping and rolling it in her cunt first. Each inserted acorn made her whimper. Every time she breathed she could feel them moving within her. At first it felt horrible and embarrassing, but now with each acorn and breath she felt more and more aroused. She could feel her juices dripping down from her spread lips and into the crack of her ass. She heard her king chuckle. Her king, had passed almost unnoticed through her brain, but the uncomfortableness of her bonds caught it just in time to register in her mind.
When he felt that the Queen was full enough behind, he started stuffing her pussy, popping the acorns in two at a time. His time was running out, with the sun almost directly over head, and he wanted to make sure that the Ivy Queen was full of his seed for when his brother tried to mate with her later today. She lifted her hips as much as her prickly bonds would allow. "Please," she pleaded in a husky voice and pushed her pelvis toward him.
He chuckled again, but didn't give her the pleasure of a verbal response. He just kept popping the acorns into her. She writhed with the uncomfortable pleasure of it all, ignoring the barbs tearing her skin. There was a heavy knock on the door. The King didn't answer it, nor did the person on the other side open the door enter. The King knew what the knock meant.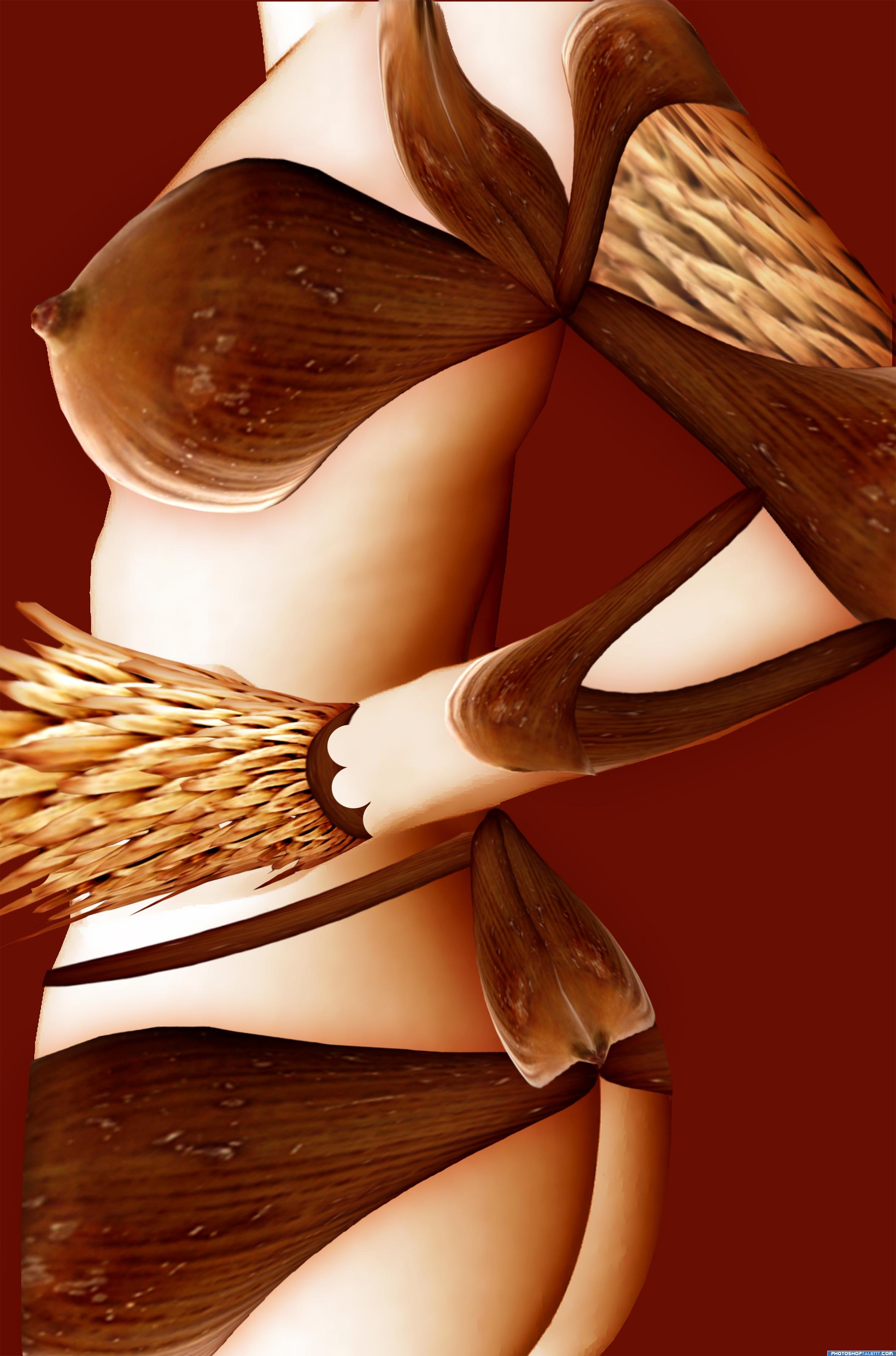 "Well, my dear Ivy cunt, it seems that our time for this cycle has come to an end. My brother has arrived. I trust that if things go as they must, that you'll receive me warmly into your body come Yule. I'll be most curious to see if anything has sprouted or if you were able to get all my seeds out." She stuck her tongue out at him and was going to respond when a new pain silenced her. The Oak King cut her ankle bonds from the bed, but now he was winding new brambles around her ankles, binding them tightly together. He wrapped even more up around her legs and thighs, making sure that they were lashed tightly together. She groaned at the new pressure created in her very full body. Using the same knife that she stabbed him with, the King cut her wrists from the bed and pulled her up into a sitting position. The sound that came from the Queen's lips was unlike anything the Oak King had ever heard. It was a mix of scream, groan, ecstatic moan, and a growl. The sensation of sitting up with so much inside of her was overwhelming. She came hard repeatedly, her head filling with bright lights and fire. Her body tried to dislodge the acorns, but they were held firmly in place by her tightly closed legs. She shook uncontrollably for a moment and her eyes rolled into the back of her head.
When the Ivy Queen regained consciousness, she nearly lost it again from fear. Her eyes fluttered open to see the Oak King striding out of the castle to meet his brother the Holly King, who was just as handsome as ever. She wanted to call out to both of them, but she was unable to. The knife that started her whole late morning ordeal had been wrapped in ivy vines and crammed into her mouth and tied to her tightly. She tried to calm herself. When she had fainted, the Oak King had continued trussing her, binding her arms tightly to her sides with the brambles, bringing the jagged tooth vines up and around her breasts, over her shoulders, and then back under her arms in a harness. Then he had proceeded to hang the Ivy Queen out of the bedroom window. Each wiggle injected her nerves full of pain and pleasure. She was afraid that if she moved much that the brambles would snap, letting her fall to the cobblestone court yard below.
She saw the Holly King gesture up to her, but she couldn't hear his question to his brother. The Oak King's answer was out of earshot, and he pointed to the shoulder that she had stabbed and the cuts on his neck, both of which had magically stopped bleeding. The Holly King then turned fully in her direction and gave her a look that both scared and excited her. She knew from his look that the Holly King fully intended to continue the Oak King's punishment of her even after he had dispatched his brother. Then both kings raised their swords in a salute to each other and the fighting commenced. The clashing of the swords sounded more terrible to the Ivy Queen than it had at previous fights.
Both men, to her, seemed to fight harder too. Unlike in previous years, she now could find no enmity in her heart toward the Oak King. He was right. It was unnatural for her to show favoritism. The fighting this time went on longer than usual, both men sustaining deep wounds that would have killed mortal men. Fate finally interceded, and the wind picked up. Dust flew through the summer air. The Holly King kept his head down to avoid getting dirt in his eyes, but the Oak King worried that his bramble harness may not hold in the wind. He looked up to the Queen, and at that moment, his eyes were filled with dust. He never saw his brother's fatal thrust. His dark blood spilled over the cobblestones, making mud out of the dirt packed between the pavers. Deep, horrible sobs wracked the Queen, making her suspension a terrible torment. Her sobs choked in her throat, caught behind the knife gag. Just like always, the slain king's body slowly started to disintegrate and disappear.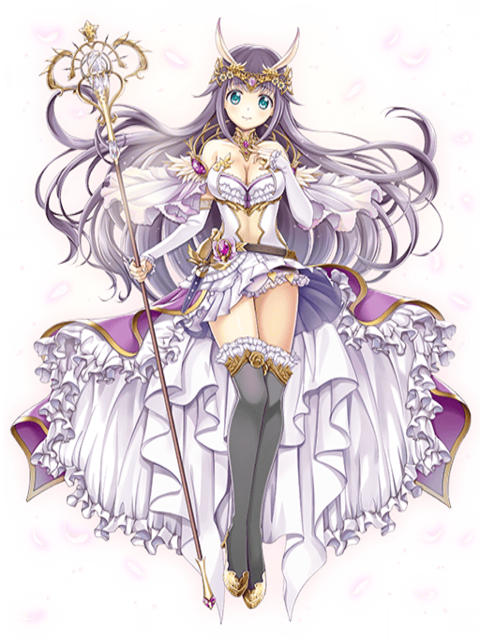 a Rafflecopter giveaway
Paying the Bills, upcoming Events, and For Your Information